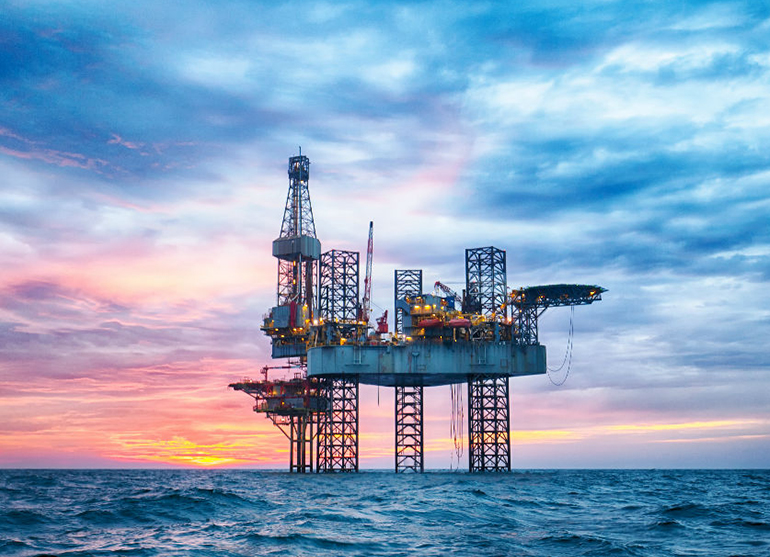 Oil and Gas Fields Services
PROMAX Investments LLC has extensive experience and expertise in turnkey Operation & Maintenance (O&M) of onshore and offshore oil and gas facilities. We focus on being low-cost operators whilst providing the utmost quality of service to our customers. We take great pride in the reliability and consistency with which our crews are able to minimize effort and maximize production up-time for our customers.
PROMAX Investments LLC, through one of its subsidiaries, manages the O&M of a Floating Production Unit (FPU) stationed in the EBOK field in Nigerian at a water depth of 45-50 meters. The FPU consists of a Mobile Offshore Production Unit (MOPU), three Wellhead Platforms, interconnecting subsea pipelines and a Floating Storage and Offloading (FSO) vessel. The scope of our work in managing the production facilities include various operations such as well operation, oil production, crude stabilization, produced water conditioning & disposal, gas compression & injection, seawater treatment, water injection, crude oil storage, offloading of stabilized crude to the export tanker and custody transfer metering.
PROMAX Investments LLC also oversees all aspects of O&M including HSSE and integrity management, process optimization and upgrades, well operation, and field logistics. The operations crew, comprised of a combination of expatriate and national personnel totaling 80, have delivered plant availability in excess of 97% annualized average and zero lost time due to injuries since the project inception.